Whats Next Is a new meme held by Icey Books every thursday and its all about getting your followers choose the next book you read. first of all you pick 3-5 books you want to read and post the cover if you want the synopsis or the first line of the books and at the end of every post you ask your readers what you should read. simple.
so here i go again...
Perception by Kim Harrington
When you can see things others can't, what do you do when someone's watching you?
Everybody knows about Clarity "Clare" Fern. She's the psychic girl in school, the one who can place her hands on something and see hidden visions from the past.
Only Clare would rather not be a celebrity. She prefers hanging back, observing. Her gift is not a game to her.
But then someone starts playing with her head . . . and heart. Messages and gifts from a secret admirer crop up everywhere Clare turns. Could they be from Gabriel, the gorgeous boy who gets Clare's pulse racing? Or from Justin, Clare's hopeful ex-boyfriend who'd do anything to win her back?
One thing is certain. Clare needs to solve this mystery, and soon. Because the messages are becoming sinister, and a girl in town has suddenly disappeared.
Of Poseidon by Anna Banks
Galen is the prince of the Syrena, sent to land to find a girl he's heard can communicate with fish. Emma is on vacation at the beach. When she runs into Galen — literally,
ouch!
— both teens sense a connection. But it will take several encounters, including a deadly one with a shark, for Galen to be convinced of Emma's gifts. Now, if he can only convince Emma that she holds the key to his kingdom . . .
Told from both Emma and Galen's points of view, here is a fish-out-of-water story that sparkles with intrigue, humor, and waves of romance.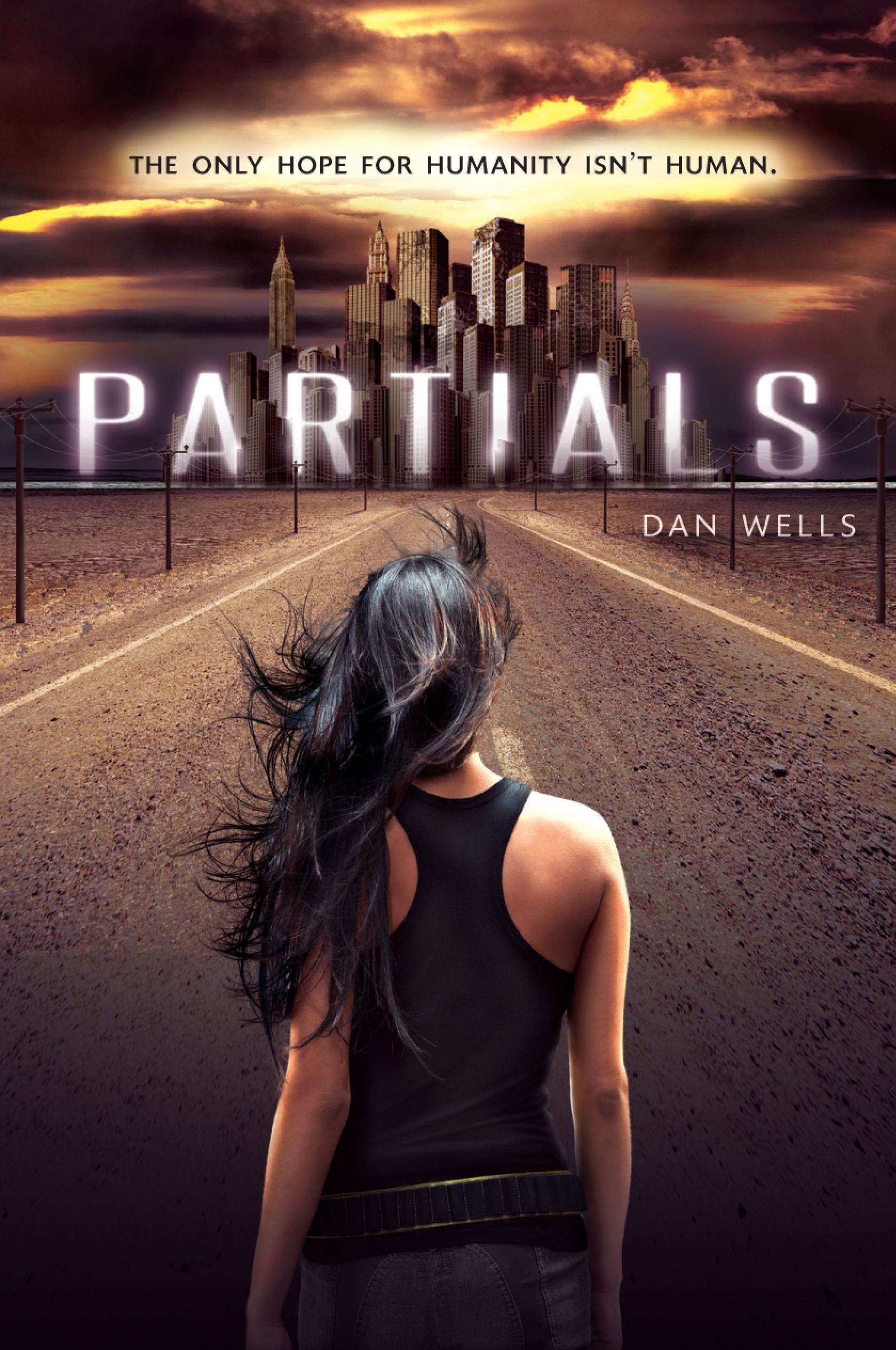 Partials by Dan Wells
Humanity is all but extinguished after a war with partials—engineered organic beings identical to humans—has decimated the world's population. Reduced to only tens of thousands by a weaponized virus to which only a fraction of humanity is immune, the survivors in North America have huddled together on Long Island. The threat of the partials is still imminent, but, worse, no baby has been born immune to the disease in over a decade. Humanity's time is running out.
When sixteen-year-old Kira learns of her best friend's pregnancy, she's determined to find a solution. Then one rash decision forces Kira to flee her community with the unlikeliest of allies. As she tries desperately to save what is left of her race, she discovers that the survival of both humans and partials rests in her attempts to answer questions of the war's origin that she never knew to ask.
The Scorpio Races by Maggie Stiefvater
It happens at the start of every November: the Scorpio Races. Riders attempt to keep hold of their water horses long enough to make it to the finish line. Some riders live. Others die.
At age nineteen, Sean Kendrick is the returning champion. He is a young man of few words, and if he has any fears, he keeps them buried deep, where no one else can see them.
Puck Connolly is different. She never meant to ride in the Scorpio Races. But fate hasn't given her much of a chance. So she enters the competition — the first girl ever to do so. She is in no way prepared for what is going to happen.
oh and keep scrolling if you want to read darkness before dawns review
but answer me which one???